The atmosphere on Whidbey Island is what might be called iconic or laid-back. Accommodations range from the prestigious feel to the rustic feel. Located in the "rain-shadow" of the Olympic Mountains just to the west, Whidbey receives just half the annual rainfall as Seattle.
The north end of the island is home to the US Naval Air Station at Oak Harbor, which is the largest town on the island. There are plenty of shops and services.
Driving through the center of the island reveals bucolic pasture land, forests and the very present rocky shores on both sides of the road. Near the south end of the island, the pace slows, and windy roads lead to galleries, shops and antique stores.
Everywhere on Whidbey Island are scenes out of a watercolor painting - vibrant colors, high vantage points, beaches, friendly people and a slower, more relaxed pace. Local businesses promote "do nothing here".
Luxurious lodges, cabins and condominiums
Many with expansive views
Room to spread out with family & friends
Fantastic locations
Easy to find, with easy & free parking
Comfortable furniture & furnishings
Fully furnished with linens, towels & blankets
Full kitchens complete with pots, pans & utensils
Many with hot tubs, cable & internet
Some units are Pet Friendly
Superior hospitality & quality housekeeping
Attentive local managers and customer service
Affordable rates and frequent discounts
Longer stays are cheaper per night
Book online 24/7 or phone for personal assistance
Staying in a private vacation rental home beats a small hotel room every time. You'll have more fun and feel more at home. Along with other members of our network, we offer quality homes in great locations and plenty of personal services. Call today to get the best selection.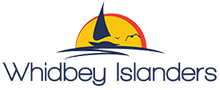 Address: Oak Harbor, WA 98292 USA
Hours: Phones 9am-7pm Everyday
Phone: 360-450-0048
Fax: 888-628-0839
Email:
Website: WhidbeyIslanders.com
Call us: 360-233-8000